If you're anything like me, you enjoy trying out beauty products and receiving free samples. I am going to share with you several online places to get beauty-freebies. I'll also share some of my favorite ways to get discounts on beauty items.
Find some awesome beauty hacks with items that you probably already have at home here.
This post contains affiliate links, if you click the link I may earn income at no cost to you. I fully back and support the links that I do choose. Thank you for your support.
Online Places to Get Beauty Freebies
Sephora.com Sephora offers many awesome freebies. First off, you can choose two freebies with any order that you place. They also have the Beauty Insider program that is free to sign up and you earn free points each time you shop. Points can be redeemed for full-size products and savings off of your order. You can even get free gifts on your birthday!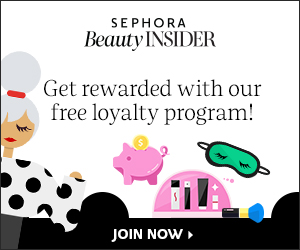 Ulta.com Ulta also has pretty good deals. Many orders come with free samples, and they always have a $3.50 savings coupon on their site. (be sure to check which items may be excluded from coupons). The Ultamate Rewards program is free to sign up and you earn points for your purchase which in turn earns money off of your future orders. They also send gifts on your birthday.
Mysavings.com This is a great website to get freebies. The freebies change regularly and they always have beauty and makeup freebies. Quick and easy sign-up.
Smashbox.com Free gifts with qualifying orders and free samples with all orders placed.
Retailmenot.com This site is great and finding discounts at stores you love to shop at.
Bobbi Brown Free sample with every order. Bobbi Brown often has great offers such as free shipping, free makeup sets, and more. Join the Bobbi Brown Club for even more savings and freebies.
Clinique  There is so many great ways to get free makeup and beauty products on their site. They often offer kits with several products with a purchase as well as discounts and more.
Freebie Hunter Find often updated beauty and cosmetics freebies on this site.
MAC When you return 6 MAC primary packaging containers you'll receive a free MAC lipstick of your choice.

Hot Beauty Health
Check daily for new free finds. From skincare and cosmetics to haircare and more.
Beauty Subscriptions
Another great way to score beauty freebies is by joining a monthly subscription. There are several out there to choose from, and you get more bang for your buck. It's a fun way to try out new products that you may not otherwise, for the same low price each month for multiple items.
Many subscription clubs offer free full-size products at times as well, it's definitely worth looking into. My favorite is Fab Fit Fun, see below for information on the amazing box.
Ipsy A glam bag subscription that starts at only $10 per month or $110 annually. Each month you get a cute makeup bag, 5+ products, and free shipping.
Birchbox Birchbox is $15 per month for new members and each month you receive a mix of samples, tailored to your skin, hair, and style. You can also shop and earn discounts on their products.
Fab Fit Fun This amazing subscription is quarterly. Each quarter you get a beautiful box full of full-sized products, many of which you get to customize yourself. Then you can use the box for organizing all your new products. My favorite items that I have received in my boxes so far are a blue-tooth shower speaker, an extremely soft kimono robe, and some absolutely amazing hair and bath products. I love the magazine that they send out with each box too.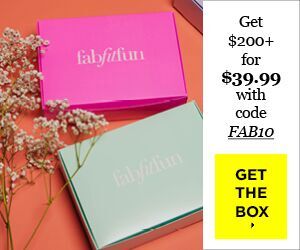 Boxy Charm Get 5 free full-size beauty products each month with free shipping.
Allure Beauty Box For only $15 per month you'll receive at least 2 full-size products, 5+ makeup and skincare picks, and free shipping.
Wrapping it All Up
As you can see, there are a lot of ways to find free beauty products online. Many cosmetics and department stores also offer free samples in person, all you have to do is ask. Remember that while subscriptions aren't free, you receive so much bang for your buck at such a small price versus buying all those items individually.