Times sure have changed during the past few months, bringing on a whole new meaning to a new year! Making being a sane-at-home mom harder than usual. We all have had so many changes, being stuck home, some jobless, some still having to work because they are essential. Worrying and stressing about things we can't really control. But hey- it's human nature! And we are human, after all.
Being a stay-at-home mom is a pretty tough job on its own. Throw in you and the kids being stuck at home, days one end, it brings on a whole new meaning. Here's how to be a sane-at-home mom while taking care of everyone, yourself, the house, and keeping your cool.
First Things First
You gotta take care of yourself, mama! Each day take time to meditate or just sit in peace for a few moments. Take a hot bubble bath and read a new book or magazine. Smell candles that make you feel pretty or help relax you. While you may not be able to get out to a salon or spa, you create a similar relaxing experience for yourself at home. Enjoy a glass of wine or slice of chocolate cake.
If the kids just won't let you relax, come up with some new activities with them.
Sane-at-home Mom
Have Legos, crafts, scavenger hunts, and other fun activities that your children can enjoy on their own.
Join monthly subscription boxes or book clubs. Kids still get so excited to receive mail. Don't forget to sign up for one for yourself!
Try a home workout to tone your body and relieve stress. Body Boss is a fantastic program that gives real results. They have a large online community so that you can go on the journey of getting fit with others and compare progress and support each other.
Write an ebook. If you've ever been interested in writing an ebook, now is a perfect time. It's fairly easy and you can sell it on Amazon.
Take a walk. If you have somewhere you can walk, at least just to get yourself and your kids out of the house for a bit, take advantage of it. I enjoy doing outdoor scavenger hunts and playing with our water table and other outdoor toys. Sunny, warm days are the best for a stay-at-home-mom life.
Enlist the kids to help clean the house. Since being home 24/7, it's harder than ever to keep my house in order. My toddlers enjoy helping me with the laundry and they can also clean up their toys. Try to tackle big messes before bed so that you don't wake up to a messy house that can cause stress.
Bake some cookies! Or a cake or some other dessert. Baking is a fun stress reliever for grown-ups and kids alike. Pinterest is chockful of amazing recipes you can make. Try something new today! You may discover that you have a knack for baking or decorating.
Learn a new recipe. Cook up something new now that you have more time to focus on it. Maybe you can even grow some of your food too. Gardening and cooking have a way of being so relaxing when you're not being rushed all the time.
Netflix and chill. Relax and find a favorite show to binge-watch. And of course, it doesn't just have to be Netflix, there are Amazon, Hulu, HBO, and several other streaming services to watch movies and shows.
Get organized. Make a list of house chores and work on a few every day. Also, make a list of tasks you'd like to accomplish and start checking them off. Being organized this way helps you get things done and alleviates unnecessary stress.
Learn a new craft or start a new hobby. Youtube has so many videos and ideas on hobbies and crafting you're sure to find your next passion. Being creative will help keep you busy and the kids can work on their craft or activity while you work on yours. Learning to play a new instrument, painting, starting a garden, and starting a podcast or Youtube channel are just a few fun ideas.
Pamper yourself. Buy some new makeup or face masks and other at-home treatments and indulge in yourself for a change. You will feel a lot better just by adding some spark back to your appearance and how you feel. If mama isn't happy then no one is, truly take some time for yourself. You deserve it living the at-home mom life.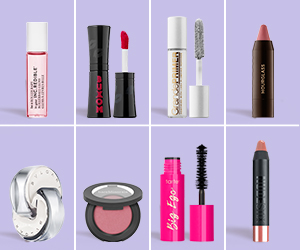 Online Shopping
This is one of my favorites, but of course, we have to be frugal right now in these unknown times. Here are a few pick-me-up items that can help you to be a sane-at-home mom, as well as some ideas for the kids.
Wrapping It Up
Being stuck at home can be tough, but you can make more of it by being productive and keeping busy. Try to have several activities and crafts, board games, etcetera on hand for the bored kiddos. Make sure to take time just to yourself whenever you can. Times are tough right now, but it will get better.
Before I go, I want to share an interesting fact that I read a few days ago. Anne Frank and 7 other people hid in a 450 sq. ft. attic for 761 days, quietly trying to remain undiscovered to stay alive. If those 8 people could make it through that, in those especially horrific times, we will be okay in today's time.
We have internet, movies, shows, and games at our dispense. Access to online books and magazines, social media, music, and so much more. Whenever you feel that it's getting to be too much, step outside and just breathe. We are gonna make it, and you can be a sane-at-home mom. You're doing a great job mama.